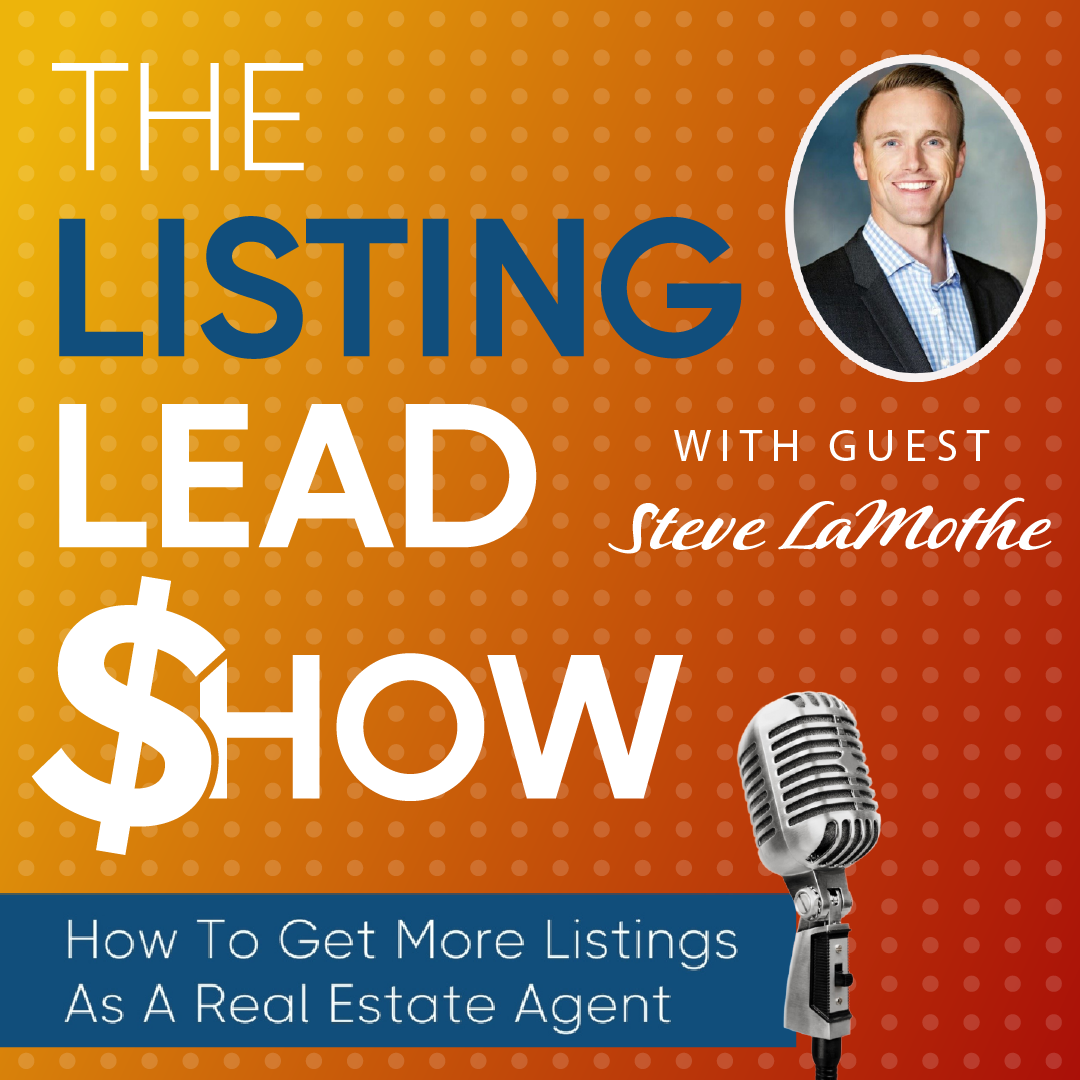 Steve LaMothe is Sacramento's number 1 listing agent, and the last time we had him on the show, he shared what he's doing to get listings in a highly competitive market. But he's not just generating listing leads, he's actually winning them by dealing with the major seller pain points and providing solutions to them. Today he talks about two unique programs he's created to turn leads into signed contracts. 
1. The Power Buyer Offer - With low inventory, it's extremely difficult for people to sell a home and buy their next one. Steve helps people buy before they sell by financing a trade-in program and providing a cash-backed offer without a contingency. He very rarely ever has to buy the home, and instead normally ends up successfully winning the house. This program increases the offer acceptance rate by 70%, and is a unique value proposition that no one else in the market has. It is solving this pain point better than any iBuyer!
2. Pre-listing improvements/Concierge Program - The overwhelming majority of buyers are looking for a move-in ready home, but most sellers don't have the funds in hand to do a renovation before they list. Steve launched a concierge program which allows them to renovate now and then pay Elevate Realty Group on closing, interest-free, typically renovating in two weeks. Most sellers prepare to list their homes well in advance of when agents typically become privy to that knowledge. They often start preparing to list three to four months in advance, starting to do repairs and scheduling vendors. The concierge program allows Steve to get in front of sellers way sooner than when agents typically would, and helps him to get ahead of the customer journey. He also manages the renovation for the seller, which solves another pain point for them. 
Steve's website: https://www.homesbyelevate.com/
Download Steve's radio ads for FREE by filling out this form.