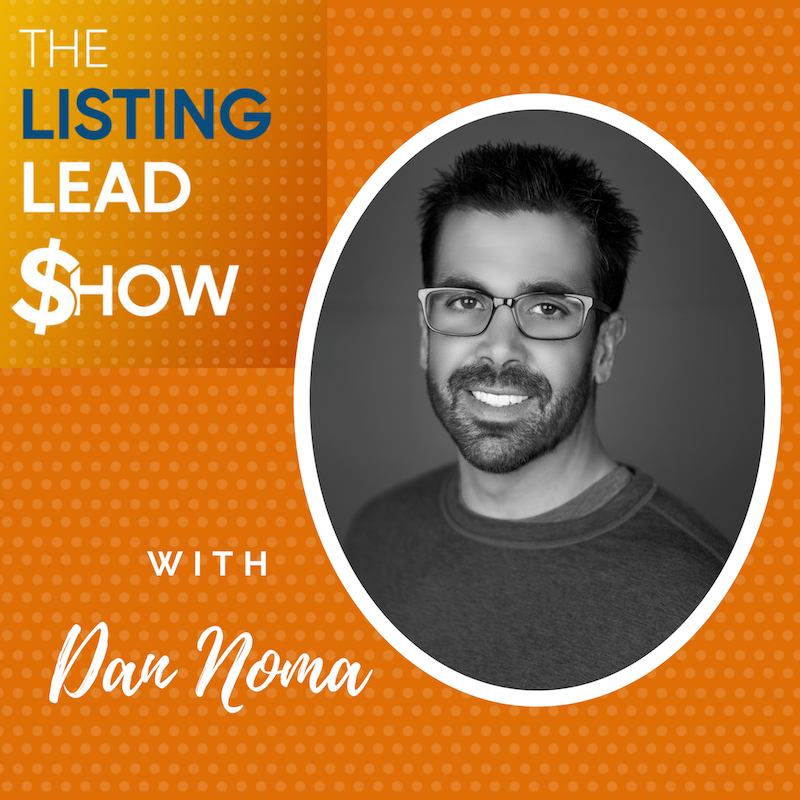 Dan runs one of the top real estate brokerages in Phoenix - over 1,800 deals a year. He rebranded his brokerage as EasyStreetOffers.com to meet consumer demand of knowing all of your options before selling, backed by institutional investor money where a homeowner can get a few quick offers on their home (pretty close to market value), along with a traditional listing option for full price.
The key to his system is the two-step appointment where you first arrive to take measurements and photos and then come back a few days later with real offers; along with a full legitimate CMA of what the seller could get if they traditionally listed.
You'll learn how Dan generates all this listing demand with his unique "I have several buyers for your home" messaging. His main pillars of listing lead generation are:
1. Direct Mail - Dan mails thousands of letters a month to let homeowners know he has multiple buyers for their home and to call or go to his website to learn more.
2. Television - Dan runs TV ads targeting the IP address of the same people he is sending mail to, which increases his brand name recognition.
3. Cold Calling - Dan has a small team of people calling the same homeowners getting his mail and seeing his television ads to let them know he has buyers for their home.
Take note how all three market efforts focus 100% on homeowners and all three efforts overlap each other reaching the same homeowner target market.
Join us for this interview and learn how to improve your listing marketing message so it stands out (just like it does in Dan's hyper-competitive market of Phoenix). Dan offers excellent training on his listing acquisition system/messaging you can get at 
https://www.irealestatepro.com/