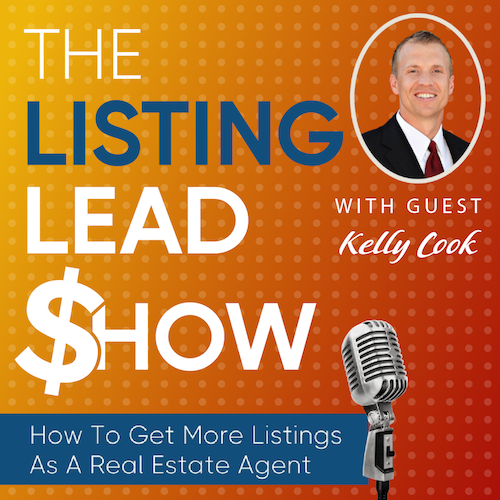 Kelly Cook took 175+ listings last year in the hyper-competitive market of Phoenix. He's been selling real estate for 16 years and knows a thing or two on how to get the phone to ring from homeowners who want to hire you to sell their home. In short, he attacks only on a narrow front by going deep to drown out the competition. Kelly is a full-service real estate agent charging his full commission in his competitive marketplace, and this is how he does it.
-- READ THE FULL TRANSCRIPT --
Here are Kelly's top listing strategies:
1. Zip Code Farm – Kelly mails 10,000 newsletters a month to his zip code where he lives using EDDM at a cost of about $0.33 each. It's a 6%+ turn-over rate and there's no one dominant agent. The homes are close to him, too. The newsletter focuses on the community. He also appended emails to all those homeowners and advertises to them on Facebook. He also emails them all his newsletter once a month. 
2. Giveaways – Kelly doesn't like doing in-person events, rather he hosts them "virtually." He picks a neat giveaway every 3 months to, well, "give away." He sends out an email and people just call him to enter. Brilliant! It gets people calling him directly from his database. This was a big takeaway on the show. Frank also shares the content for the email to send to your database to get the phone to ring with a giveaway.

3. Extreme Gifting – In addition to using Vyral Marketing for his 36-touch program to his database, he has a list of 75 people who have referred him business in the past year. He sends them two expensive gifts a year! In addition to all that, he has a regular call, text, and email plan for all his past clients and spheres on specific and meaningful dates to earn referrals from his database.
Join us for the episode and learn what Kelly is doing to take listings in this low-inventory market!