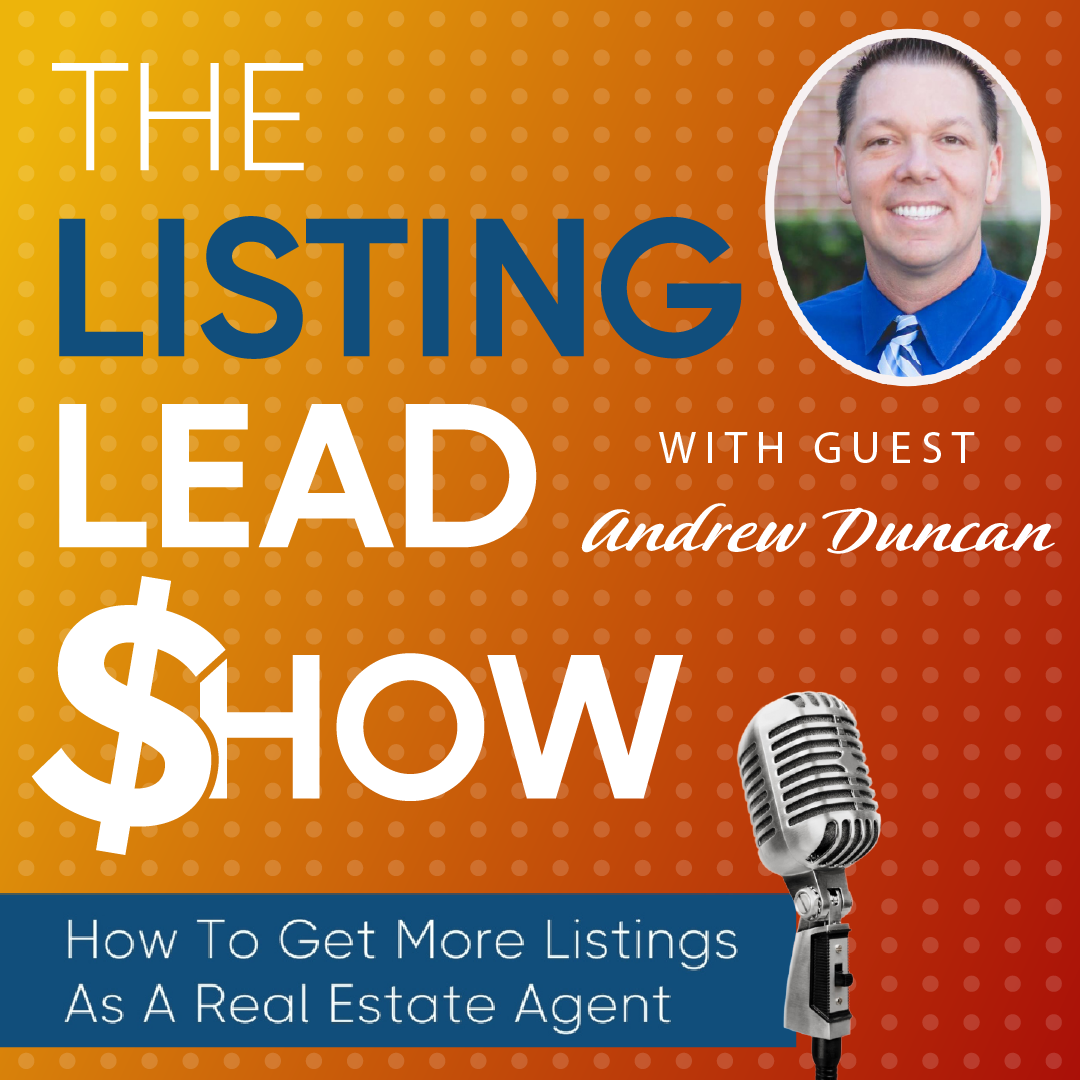 Andrew Duncan sold 460 listings last year in Tampa, Florida. Andrew has catapulted himself into being a local celebrity and the Tampa expert on all things real estate. A large part of his success comes from his mass media strategies. After years of building his reputation through radio, billboards, and other avenues, Andrew has learned the ins and outs of mass media advertising and messaging. Today on the show you'll learn how he does it. 
1. Radio Advertising - Andrew has figured out how to spend his advertising dollars differently over each quarter of the year to get maximum ROI. He shares that he spends the most marketing dollars in Quarters 4 and 1 as opposed to the summer months, because by the summer most people have already made the decision to sell and who they will sell with. He consistently has commercials running on radio stations that cater to his target audience (not wasting money on stations that have a high rate of teenaged listeners) and has built up ten years of impressions. As competitors like iBuyers move into the market, Andrew has found that the best radio ad message right now is offering his own instant cash offer. 
2. Sports Endorsements - Andrew has been the official real estate agent of the Tampa Bay Lightning for six years now. Because of all of the other mass advertising Andrew was doing and the reputation his brand created, the team approached him to become an advertising partner. 
3. Building and Development - Another of Andrew's listing pillars is becoming his own client. After being in the business as long as Andrew has and generating enough income, it made sense for him to start buying and developing his own land. This helps with getting seller leads primarily by sign impressions. He eventually plans to have his own small construction company to build his own houses on the land he's acquired. 
Join us for this episode to learn from the master of mass media on how to find listings in the ongoing listing-scarce market!