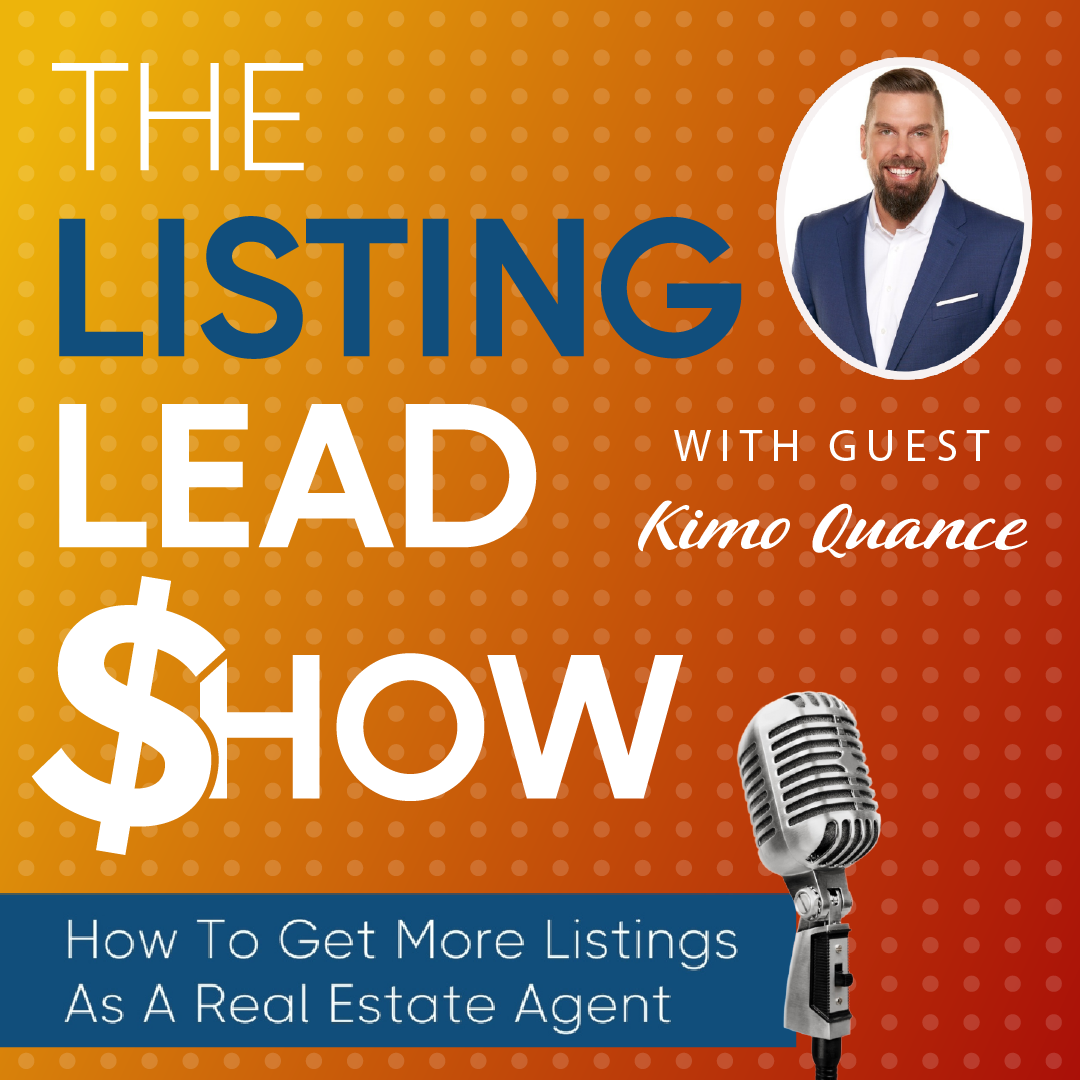 Kimo Quance is on track to close 163 transactions this year with a volume of $100 million in San Diego, California. In a competitive market with higher price points and thousands of agents and iBuyers, Kimo pulls in between 500 and 700 listing leads every single month thanks to his internet lead generation strategy. He has learned how to fine-tune his search engine visibility as well as how to generate seller leads from buyer leads. In today's episode, he shares exactly how he does this. 

1. PPC - Kimo generates the majority of his listing leads from Google PPC ads, spending $3,500 to get a minimum of 500 leads a month, which results in an average of 3 deals. He ranks #1 for the search term "homes for sale in Santee, California," and generates a ton of listing business, even though his PPC campaigns are focused on buyers. Kimo's client acquisition ROI blows past the national average, and part of his success can be attributed to the work he's put into building a highly authoritative, relevant, and fast website, which reduces what Google charges per lead, and helps Kimo rank higher in organic searches. 
2. Sphere - Kimo stays in touch with his database with Vyral Marketing emails. He also sends quarterly personal letters to a few hundred past clients, and he has found that using physical mail to communicate with his most valuable contacts is worth paying for. 
3. Paid Lead Providers - So far this year, Kimo has generated 10 deals from lead providers like Homelight and Opcity who charge a 25 - 35% referral fee for every listing. Most agents are willing to pay 20% of the cost of the commission to acquire a lead. With lead providers, they take on the risk of getting that lead so paying an extra 5% of the lead acquisition is actually good, especially because the listing to lead conversion is so high.
Download two of Kimo's quarterly client letters for FREE by filling out this form.