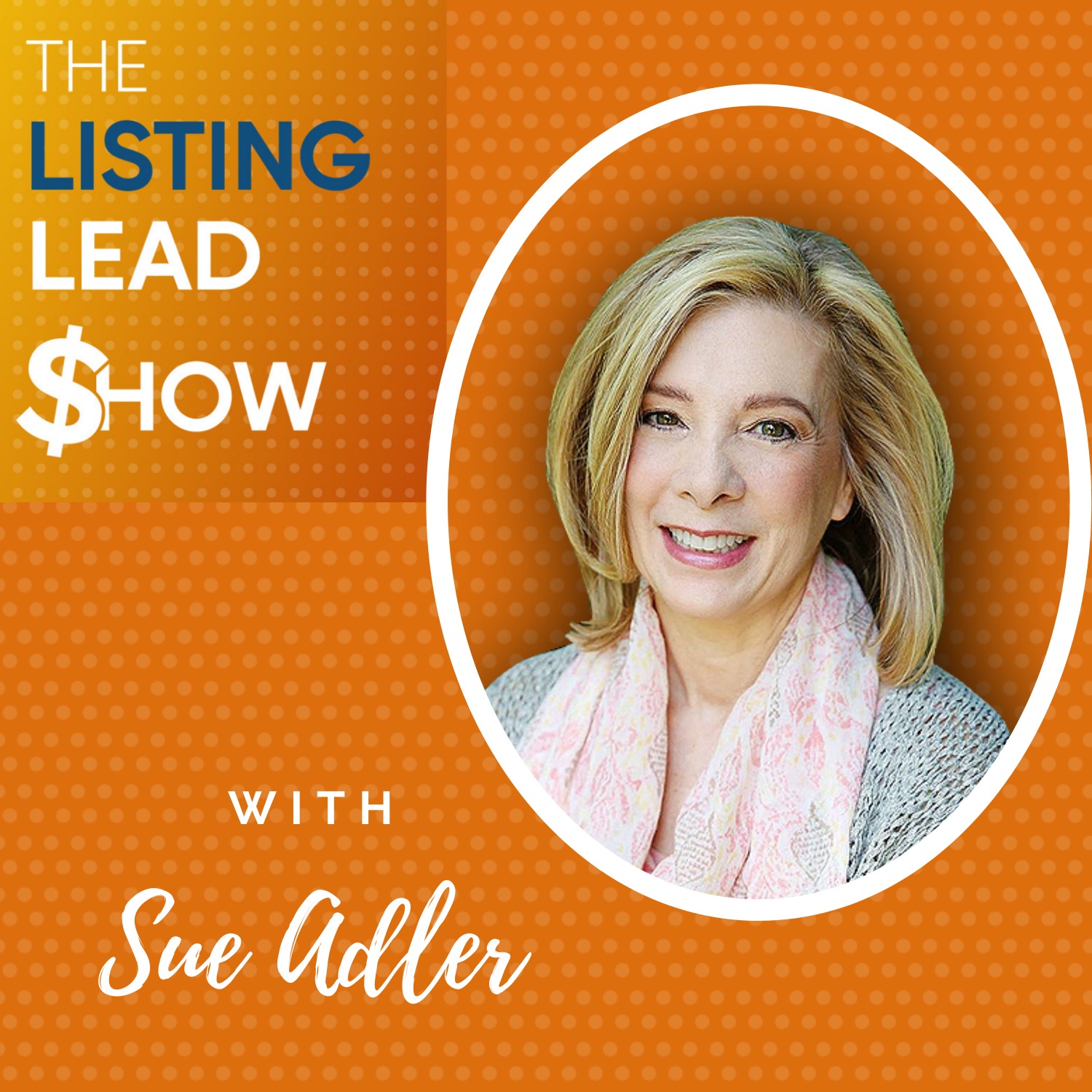 Sue Adler is the #1 real estate agent in New Jersey earning $5+ million gross commission income last year (111 listings / 252 homes sold total). She sells homes to and from many educated and affluent homeowners who work on Wall Street.
-- READ THE FULL TRANSCRIPT --
She shares her top listing strategies on this episode, which are;
1. Seller Workshops - Sue put 1,000 homeowners through 1.5-hour seller workshops over the past two years to teach those who have not sold a home in a very long time (20+ years / "downsizers") all their options to sell. She picks a very specific town, establishes a date and time for a workshop specific to that area, and then sends out a direct mail letter along with 4 outbound telemarketers in New Jersey making calls to those same homeowners to get the word out. She now holds about one seller workshop a week on Zoom which is more efficient and painless than in-person, she says. She has "woven" it into her entire business and marketing strategy as her primary seller lead generation strategy of choice.
2. "I Have a Buyer Letter" - Once a buyer signs the agency agreement, Sue will send a letter out to the buyer's perfect neighborhood saying they have a motivated and qualified buyer for their home, or in
fact, several potential buyers for their home when they screen share the back-end of their home buyer lead generation CRM. She also has a team of 4 outbound telemarketers in New Jersey (same calling team as above) who call the same direct mailing list to let homeowners know they have a potential buyer, too. 
3. Past Clients & Sphere - Sue sends educational videos to her database along with hosting events and get-togethers for everyone she knows and all the people she's helped buy or sell a home with in the past. Sue shares the types of events she holds and to communication frequency to get people to the events. It's a very well-planned out marketing calendar to make sure everything gets done on time like a clockwork system, she says.
Come learn how she does it all so you can model her success to increase your listing business, too! A big shout out to Scott Shuman on her team, her COO, who helps make all this happen behind the scenes. Thanks for giving so much great information and being on the show Sue!