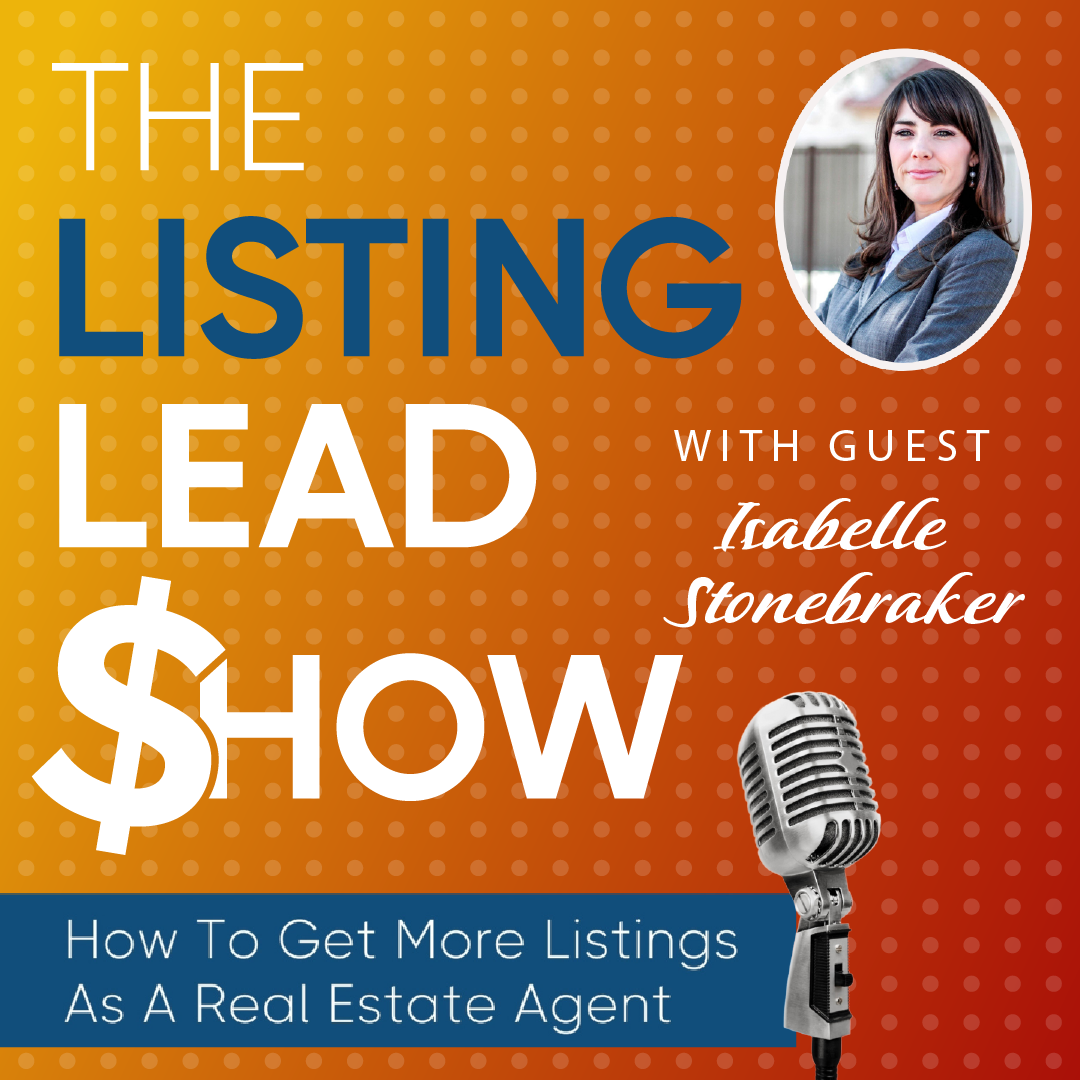 Isabelle Stonebraker does 150 listings and 75 wholesale deals a year in Northern Arizona, with a unique strategy for finding and contacting ready-to-sell leads that no one else has. By having a wholesale investment business and a retail business running as separate entities, Isabelle maximizes her lead generation and can get deals where other agents can't. Adding an investment division to your business gives you more opportunity and the ability to use your skill set more creatively, especially when it comes to generating leads. 
Today she walks you through her brilliant cold offer strategy, from finding the leads to her highly efficient direct mail process. 
1. Cold Offers - Isabelle has come up with an amazing process for finding investment leads. Using sites like Propstreet and PropertyRadar, she compiles the homes in a subdivision of homes worth $300,000, calculates 75% of that value, and from that subtracts $16/square foot for estimated repair costs. Specifically, she's looking for homes where the offer price works out to be more than the seller originally paid, and to those owners, she sends out an actual offer letter. Mailing 2,000 letters a week and paying $3.13 apiece, her conversion is 0.15%, so for every 680 homes mailed she gets a deal, closing 8-10 wholesale deals a month. To get homeowners to open them, the direct mail pieces have to look like personal letters or cards. 
2. Lead providers - Isabelle also generates wholesale leads from lead providers like Fast Home Offers. These sites typically want 30-day, all-cash sellers, and it's a guaranteed lead with a legitimate contact that's not listed on the MLS. They pay anything from $200 to $600 per lead, so in order to make money, you have to convert at least 1 out of every 4 leads. 
3. Agent Referrals - Working in Northern Arizona for a long time and being well-known for doing investment deals has allowed Isabelle to generate deals through fellow agents. If an agent comes across anything that wouldn't be right for a listing, they refer it to Isabelle and she gets it as a wholesale listing. 
Download Isabelle's cold offer letter template and contract for FREE by filling out this form.