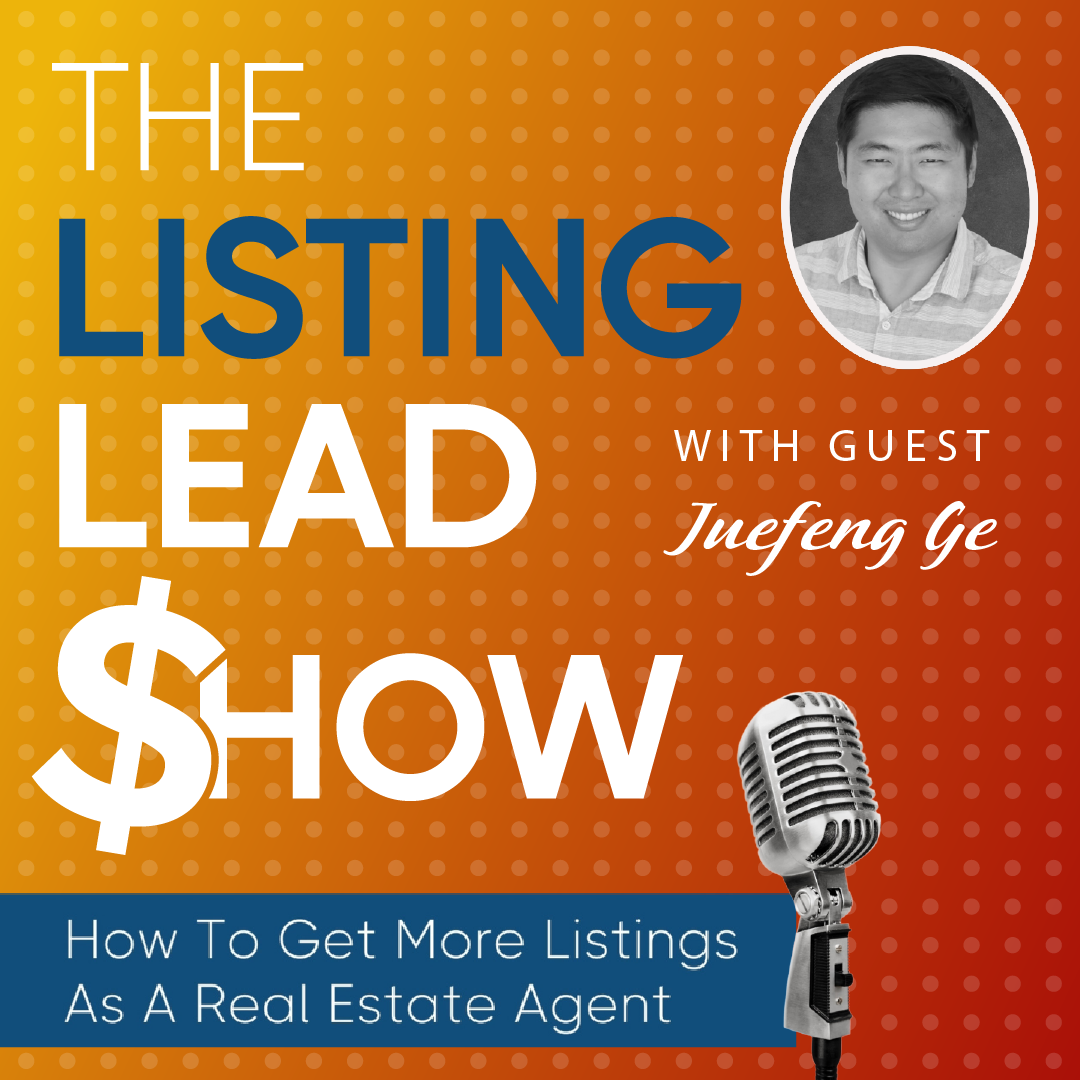 Ylopo manages $25 million of media a month and generates thousands of leads for real estate agents and teams. When we were looking for a guest with a lot of knowledge and expertise around Facebook Ads and Google Ads, Ylopo was the only choice. Today, Ylopo's co-founder and CMO, Juefeng Ge joins us to talk all about their listing lead strategies. He shares 3 impressive analytics-backed ad strategies that their clients are using to generate and convert leads in markets across the country. 
1. Trade-up Buyer Leads to Homeowners - Ylopo generates 15-20% of their seller leads by actually running buyer ads. When people are looking to buy a home, you can be sure that many of them are also selling, so this marketing campaign allows you to capture these leads. 
Over the last year, Ylopo has put more money into a dynamic lead capture process where there are different sets of branching questions, based on the answers given by the consumer. Ylopo has found that forms that engage with the audience lead to a bump in conversion rates instead of the typical name-email address-phone number form structure. By capturing 12-15 pieces of data before they even ask for a consumer's contact details, their forms get maximum information and engagement. When you take the consumer through a profile building experience, you capture both a higher quality and a higher converting lead, and you build trust. 
2. 30-second branded video ads - One listing lead generation strategy that Ylopo is seeing a lot of success with is short, social media-ready videos run as ads on Facebook. Running a 20-minute vlog-style video as an ad doesn't work because it would be too long. Instead, a 15-30 second video with b-roll footage of you interacting with your team, overlaid with text explaining your value proposition is more effective.
With digital video marketing, the real sophistication lies in the audience targeting and remarketing. You can create a series of 3 videos, the first video being the 30-second video. Create an audience of people who viewed the video for at least 10 seconds, and then run a second video ad with a tighter story or different offer. You can then run a longer vlog style video to people who have watched the second video because they have built trust by coming down your funnel. 
3. Google PPC - Ylopo is seeing results with PPC campaigns that target highly specific target keywords like "sell my home fast" and "what's my home worth?" These kinds of ads are highly competitive so the ad creative and the user experience have to be really good. You can make your ad different by injecting dynamic elements or expertise-driven elements like live market data into your ads, for example "48 homes just sold in your area" or "the average listing price point has gone up." You can easily get this data by using Homebot, which can provide up to 20 dynamic data points to each consumer. 
Download Juefeng Ge's Facebook video ads for FREE by filling out this form.